Co-Authored By Sarah Cavrak, Surfrider's Portland Volunteer Policy Coordinator
The Oregon Outer Continental Shelf (OCS) Renewable Energy Task Force was convened today for the first time in 5 years for an official meeting in Portland, raising eyebrows of many coastal communities about what's on the horizon offshore for potential wind and renewable energy projects in Oregon. The task force, led by the Bureau of Ocean Energy Management (BOEM) is an intergovernmental group that includes federal, state and tribal governments in planning for the potential development of renewable energy projects off of Oregon's coast - primarily wind. Surfrider Foundation Portland Chapter's new volunteer Policy Coordinator, Sarah Cavrak, was on the scene to help us track the process and represent Surfrider's Policy on Renewable Ocean Energy. What follows are some of Sarah's excellent notes and takeaways from the meeting adapted for this web piece.
BOEM as an agency should come as no stranger to many Surfrider Foundation members who have worked tirelessly within the agency's public process to oppose offshore oil and gas leases on our outer continental shelf. As an agency within the Department of Interior, BOEM is similarly tasked with navigating leases of the outer continental shelf for renewable energy projects offshore. The purpose of the task force meeting was to initiate a multi-year process (5ish), The Energy Authorization Process, that includes the following steps:
1. Planning & analysis: (Task force >> Call for information to comment >> Area identification and review >> Environmental review)
2. Leasing: (Propose sale notice >> Final sale notice >> Auction >> Issue lease)
3. Site assessment:(Site characterization >> Geophysical + Geological surveys, Biological surveys, etc. >> Site Assessment Plan)
4. Construction & Operations: (Construction and operations plan >> Facility design report >> Fabrication + installation report >> Decommissioning)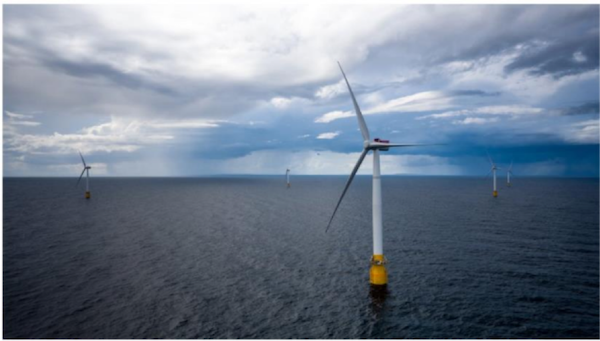 About 80 people were present at the meeting, an equal number of task force members and audience members. They included many state and federal agencies, tribal government, the Governor's office, NGOs and other ocean stakeholders. The objectives of the meeting were to gain a common understanding of current and potential future processes regarding offshore wind, initiate an open conversation on potential approaches to planning and discuss how Task Force members and stakeholders might engage throughout the process. And while the state of Oregon has an interest in renewable energy, and a future that includes renewable energy, there are concerns, conflicts and complications when it comes to determine what parts, if any, of our ocean would be appropriate for these large scale development. Some coastal and ocean users wouldn't like to see any development off our coastline while others see some promise in increasing our renewable energy portfolio. The cultural sentiment of many on the coast for developing in our ocean, be it renewable or extractive development, can be felt in Tom McCall's historical quote on land use:
Oregon is demure and lovely, and it ought to play a little hard to get. And I think you'll be just as sick as I am if you find it is nothing but a hungry hussy , throwing herself at every stinking smokestack that's offered - Tom McCall 1983
At the meeting, the state of Oregon committed to remain open and transparent about their position on renewable ocean energy, and educate the public about all parts of this process at it unfolds, acknowledging the following:
o Future meetings should be on the coast so that communities affected by renewable ocean energy technologies can become educated and engage in the process.
o Primary considerations for renewable energy should include adverse effects to the marine environment/wildlife and conflicts to fishing, submarine cables, navigation, and visual resources (to name a few). Consequently, research needs to be conducted to understand the potential impacts of these technologies on coastal wildlife and associated communities.
Following an overview of the process, the State of Oregon's interest and a review of the wind energy potential off our coastline, BOEM staff opened up a Q & A for the audience attending the meeting and on the webinar. Members from the energy development sector chimed in with a sense of urgency while stakeholders from the coast and many ocean users echoed McCall's sentiment on land use - cautious.
It's clear that offshore wind energy will be on the horizon for Surfrider Foundation to engage in over the next several years, time will tell what this process will bring for our members and ocean users in Oregon. Chapters and staff across our southern border have been engaging in the wind energy process in California, quite a bit ahead of us in Oregon, but sure to provide some lessons learned. The Task Force will convene again in Oregon in early 2020 and BOEM will hold a webinar in October to share the latest Pacific Coast wind energy energy studies.
To track this process in Oregon, the activities of the task force and learn about opportunities to engage, visit BOEM's Oregon Activity Page on renewable energy. For more background on Surfrider's engagement in renewable ocean energy, including this project, please see our policy statement and Beachapedia article.