Oregon's recreational ocean user audience has significantly expanded and so has their policy influence in Oregon's ocean. Once overshadowed by natural resource managers, fishing interests and other ocean industry stakeholders, Oregon's recreational ocean users today play a key role in leading some of the state's most important ocean policy issues. Surfrider Foundation volunteers and staff have been advocating for the better part of two decades to go from the sidelines of ocean policy discussions to having a formally appointed ocean recreation stakeholder seat on the Governor's Ocean Policy Advisory Council. After marking 8 years of Surfrider staff leadership on the Council, recreational users have and continue to be head deep in ocean policy issues - from the state's first federally recognized marine debris action plan to shepherding through a moratorium on offshore oil, gas and mining, ocean recreational users are an active force for leadership and good in Oregon's ocean policy. Here's some reflection on how far recreation has come in Oregon ocean policy.
In 2014, I was appointed by then Governor John Kitzhaber to serve on Oregon Ocean Policy Advisory Council (OPAC). I was only the second person appointed to the role, the "Non-Fishing Ocean Recreation" stakeholder seat, a seat which had been created following many years of advocacy by ocean recreational users to gain representation on the council. Anybody that knows me knows that I actually love to fish so the name was ironic, but the point of the role (and the seat's name) was that recreational fishing already had 2 seats on the Council and commercial fishing had several more so I was clearly not there to represent fishing but all things ocean recreation otherwise. From beachgoers and wildlife viewers to boaters, surfers, divers, swimmers and the ever-expanding list of ocean recreational watercraft users, these were the stakeholder interests this role represents. And just what to these folks have to do with ocean policy...well, seemingly everything.
Fred Sickler, a retired teacher and then owner of a surf shop in Lincoln City, was the first person appointed to represent recreation on the ocean Council. The early years of the Council were dominated by marine reserve and protected area policy planning and eventual designation. Fred endured an 8-year heavily politicized policy process but the nexus with recreational ocean users was, and continues to be, a critical component of successful designation, planning and implementation of these special places. Laws and rules alone don't protect these special places, rather the partnerships and ongoing stewardship of Surfrider volunteers and other partner groups of ocean and shoreside recreational users have garnered the statewide appreciation necessary for long term success. For the past 10 years, these recreational users have created a legacy of programs and protection for marine reserves and protected areas far beyond what the State agencies could ever achieve.
And when wave energy development interests knocked on the door in Oregon's territorial sea, recreational users were the first group in Oregon to advocate for marine spatial planning and fund their own spatial and economic study to inform the Territorial Sea Planning process. Yet another controversial space of ocean policy, it was nonetheless an arena that recreational users gracefully led and garnered many allies and respect from other ocean users. It was on the heels of this process when I was appointed to take Fred's place following his 8 years of service representing recreational users in Oregon's ocean policy arena. By the time I was appointed, the Council had spent the better part of the 10 years prior in an extremely divisive place wrestling with highly controversial issues. Stepping into the role I took heavily from Fred's advice, which I wrote down the day I had my Senate confirmation: he said
"Hold your powder for the few opportunities you have to build collaboration...but run recklessly toward leadership when those trust opportunities present themselves, nobody has more passion than you and people will follow that."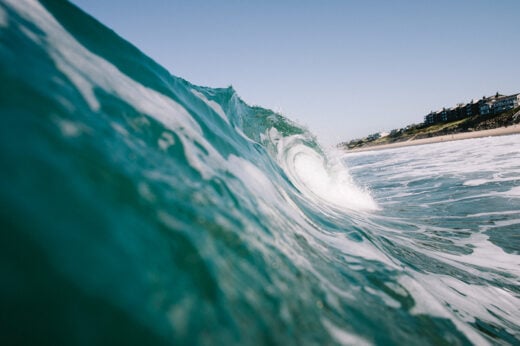 In trying to keep with that advice I worked to create leadership space on OPAC around less than controversial issues - issues that built trust among stakeholders rather than division. One such area came quickly in my tenure when recreational users were quick to highlight marine debris and plastic pollution concerns as ocean policy issues important for OPAC to address, which was a space previously dominated by fisheries and energy issues. During my term I was super proud to lead the council in the conception of a working group and partnership with NOAA to create the state's first Marine Debris Action Plan, only the second in the nation at the time and yielding millions of dollars in federal funding for marine debris removal actions in Oregon.
And when a federal administration was proposing expanded oil, gas and mining leases off the Oregon coast, it was recreational ocean users that were quick to organize up and down the coast, passing resolutions city by city and port by port in opposition of the federal actions. And it was recreational users that worked with lawmakers to craft, advocate for and eventually pass state legislation to block any potential non-renewable development interests. No doubt they were joined by other stakeholder groups, agencies and interests along the way, but the leadership of ocean and coastal recreational users in opposing these dirty development interests off Oregon's coast cannot be overstated.
During my second term on the Council, it was recreational users that led in updating the state's Territorial Sea Plan for the rocky shoreline - creating a new process for protecting special places important to recreational users. The process walked a line close to marine reserves and protected areas but under different goals and leadership, the result was a fully unanimous outcome to support new designations on the south coast. The product of a 4-year public process which Surfrider chaired through my role on the Council. The entirety of the work in both advocating for the process and and leading the designations came from a broad array of recreational users.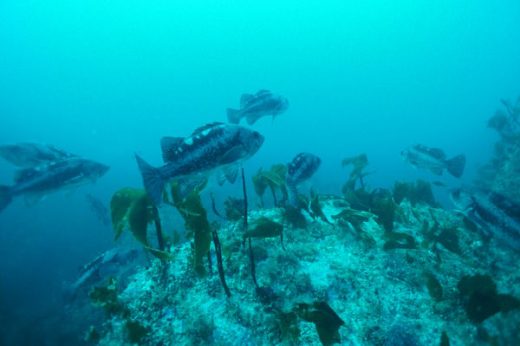 The list of recreational user influence and leadership in ocean policy goes on and on over the past decade. From passing legislation for protecting Oregon's seafloor to today where recreational divers are leading and playing a major role in kelp recovery and sea urchin management, one cannot deny that in an ocean policy space once dominated by a myriad of other ocean interests in Oregon, recreational users are today a clear leader in that space.
Access, conservation, collaboration and stewardship have all been key themes brought forward by the recreational community during my 8 year tenure representing these tenacious stakeholders on the Ocean Policy Advisory Council. I'm proud of where we have come as recreational users in the ocean policy space and excited to see where future recreational leaders will take us!