Join Surfrider Foundation on October 19th, from 5:30-7:00 pm for a webinar on Offshore Wind Energy in Oregon. Offshore wind energy interests have arrived in Oregon and the federal process to accommodate these ocean renewable energy development projects recently kicked off in our state. Chapters and staff outside of Oregon have been engaging in the offshore wind energy process for several years now on the East Coast and more recently in California, sure to provide some lessons learned for us here in Oregon. Register for this informative webinar where you'll gain some background on this developing industry and hear various perspectives on exploring this potential new use our oceans.
Watch the recorded event here!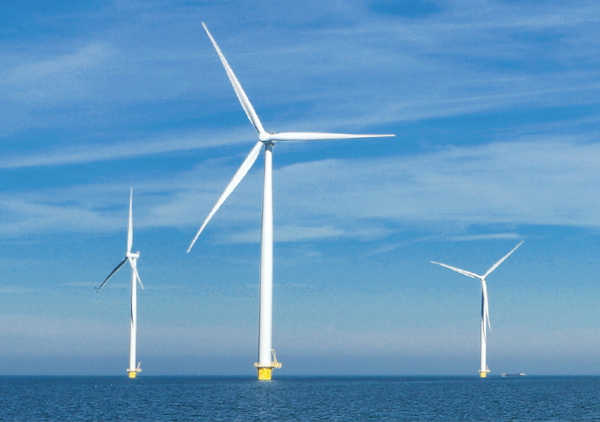 The following is a quick outline of the webinar's speakers and program:
Welcome: Charlie Plybon Oregon Policy Manager
Part 1: 5:40-6:30: 10 minute introductory presentations from each of our panelists:
Matt Gove, Mid-Atlantic Policy Manager, Surfrider Foundation - Wind Energy 101 – federal planning process, snapshot of Surfrider engagement in east/west
Andy Lanier – Marine Affairs Coordinator, Department of Land Conservation and Development - State of Oregon role(s) in planning and permitting
Kaety Jacoboson – Lincoln County Commissioner, Ocean renewable energy engagement/interests on central coast, Fishermen Involved in Natural Energy (FINE)
Shannon Souza - Oregon Coast Energy Alliance Network , south coast organizing and renewable energy interests
Kevin Bannister – Pacific Ocean Energy Trust, Simply Blue Energy Ltd., Oregon renewable energy development interests
Part II 6:30 – 7:00: – Q & A
It's clear that offshore wind energy will be on the horizon for Surfrider Foundation to engage in over the next several years, time will tell what this process will bring for our members and ocean users in Oregon. To track the official federal Bureau of Ocean Energy Management (BOEM) process in Oregon, the activities of the federal task force and learn about opportunities to engage, visit BOEM's Oregon Activity Page on renewable energy. For more background on Surfrider's engagement in renewable ocean energy, including this project, please see Surfrider's policy statement on renewable ocean energy and our Beachapedia article.