The 2013 Legislature established the Oregon Ocean Science Trust and Fund (ORS 196.565-569) to improve and promote funding efforts for focused research important to Oregon's ocean and coastal resources. Recent appointments by the State Land Board and House/Senate speakers this month now help launch this exciting effort to support new, innovative research and monitoring for Oregon's growing need in ocean and coastal studies.
One of the greatest challenges in managing Oregon's ocean and coastal resources is a lack of science, data and general information on our ever-changing ocean and coastal environment. No matter if you're an environmentalists trying to protect ecologically important areas, a fisherman wanting improved fisheries management or if you're a developer looking to site an energy project in our state waters, a scarcity of baseline research and well-funded scientific efforts in our coastal waters is something we can all agree are challenges in various stakeholder efforts. Moreover, it's not like we don't have some of the best researchers and scientists in the world in our state - we most certainly do, a jaw-dropping list of the "who's who" in ocean/coastal research and management are right here in Oregon.
Despite our star-studded scientist State, we've been pretty poorly positioned to fund extensive ocean and coastal research in Oregon. The great work that has been done is often conducted on austerity budgets, within resource-limited agencies that are barely funded by Oregon's minute tax-base state. For example, Oregon's marine reserve budget for all 5 protected areas in our state is only a fraction of the budget of that of a single protected area in California or Washington. Further, fisheries management in our state is often informed by research and studies conducted in other states, when Oregon place-based studies would be more beneficial in informing management of Oregon species. ODFW's fish division and marine programs rely heavily on commercial and recreational license fees, federal funds and virtually no general fund revenue.
So in comes the Ocean Science Trust, set forth to both acquire and distribute funds for needed coastal and ocean research. Surfrider has been advocating for this established fund for years and with key leadership from coastal legislators like Senator Roblan, we are well underway. The Fund is set forth by the Department of State Lands through the State Treasury with the following primary goals:
​-Promote peer-reviewed, competitive research and monitoring that leads to increased knowledge and understanding of Oregon's ocean and coastal resources.
-Promote innovative, collaborative, community-oriented, multi-institutional approaches to research and monitoring related to Oregon's ocean and coastal resources.
-Enhance the state's capacity for peer-reviewed scientific ocean and coastal research.
-Subject to available funding, establish and execute a competitive grant program to conduct research and monitoring related to Oregon's ocean and coastal resources.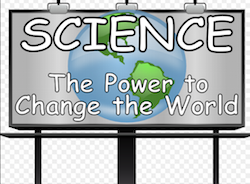 Over the past couple of years, the Department of State Lands has been working with the Governor's Natural Resource Office to put in place the administrative framework and appoint membership to the Ocean Science Trust and Fund. The past couple of weeks of appointments, both public and legislative have set forth in motion this body who will be meeting for the first time next month. We're excited to see that Oregon still cares about science, and will continue to inform policy efforts through Trust research and study of our coastal and natural resources. We think the words Trust and Science go well together and are excited to see this effort underway.