Just one year after the Bureau of Ocean Energy Management's (BOEM) Call for Information and Nominations to assess commercial interest in, and obtain public input on, offshore wind energy leasing activities off Oregon's coast, state and congressional leadership are now calling for BOEM to "pause it's leasing process". In a June 9th letter to BOEM, Governor Tina Kotek, Senators Ron Wyden and Jeff Merkley and Congresswomen Val Hoyle and Suzanne Bonamici, outlined continued concerns they are hearing from Oregon's coastal communities and requested additional time to consult with Tribal governments and engage stakeholders in coastal communities. The letter follows a constant drumbeat of Oregonians concern for the pace and top-down process of the BOEM offshore leasing program which "has created significant friction with coastal communities, the fishing industry and Tribal governments".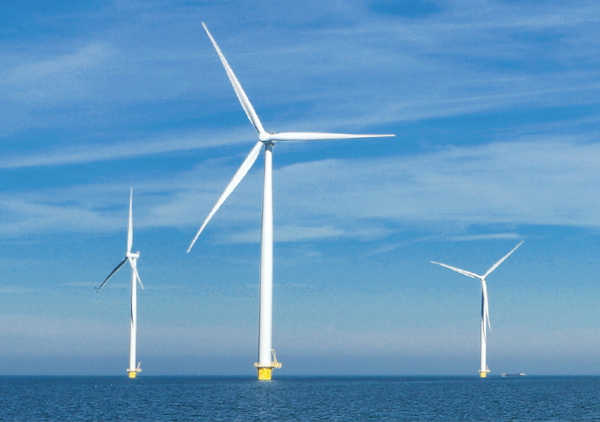 Last year when BOEM's call process kicked off in April the call for leasing, a mighty wind of public engagement followed. Surfrider Foundation was extremely pleased to see the removal of the Bandon Call Area, proposed in the draft Call Areas process that overlapped with a culturally and ecologically significant habitat as well as a Stewardship Area adopted by the community of Port Orford. Surfrider Foundation and the Port of Port Orford both provided extensive comments of concern about this area during the draft call. The other two Call Areas that now remain, Coos Bay and Brookings, have elicited the most vocal response from the commercial fishing industry, particularly the MidWater Trawlers that carry concerns with important overlapping fishing grounds. Similarly, Oregon's conservation community has identified data gaps for important species and strong concerns with overlapping ecologically significant areas for bird and marine mammal migration corridors. And, the industrialization of critical estuarine habitat, habitat that is equally important in combatting climate change, remains a major shoreside hurdle creating environmental, cultural and recreational concerns.
While BOEM's public comment on the call areas closed nearly a year ago, concerned Oregonians turned their attention to our Congressional and State leadership, gaining a stronger and stronger chorus of voices raising concerns. Earlier this year, the Pacific Marine Fisheries Council joined that chorus of voices calling for an improved process to more adequately consider multiple ocean uses. Oregon's congressional and state leadership, caught between their and the Biden Administration interests to aggressively combat climate change and the steady drumbeat of development concerns expressed by Oregonians, responded. The letter clearly outlines this interest to support renewable energy, however calls for BOEM to engage in more meaningful planning process. Oregon's leadership is right to support any new ocean renewable development only through a process that honors the "Oregon way" of engaging stakeholders, communities, Tribal governments and state agencies, moving slow and inclusively - Surfrider Foundation's policy on ocean renewable energy calls for the same and we applaud Oregon's leadership for this response to BOEM.