150+ activists. 57 Surfrider chapters & clubs. 130+ meetings.
1 Goal → Clean Water & Healthy Beaches for all to enjoy.
Surfrider members from our Newport and Portland Chapters in Oregon joined our National Surfrider delegation this week for our 7th annual Coastal Recreation Hill Day in Washington, DC. The event brought together Surfrider members, recreation industry leaders, partners, and ambassadors from across the nation to meet with our federal leaders and urge them to protect our coasts and ocean. Our key 2023 priorities — climate action, clean water protection, and eliminating plastic pollution - were on docket for the over 100 meetings we held with congressional members and various members of the federal administration and natural resource agencies.
2023 Coastal Recreation Hill Day from Surfrider Foundation on Vimeo.
I was fortunate to lead a stellar group of volunteers from Surfrider's Oregon delegation including Portland Chapter Chair Jessica Gilligan, National board member and Portland volunteer Steve Shipsey, Corvallis volunteer and OSU student Josiah Hirsch and our youngest volunteer at just 14 years-old from our Newport Chapter, Sequoia Newberg. We couldn't have been more proud when Senator Jeff Merkley kicked off the breakfast briefing for our national delegation underscoring - a super champion on pretty much all of our federal priorities!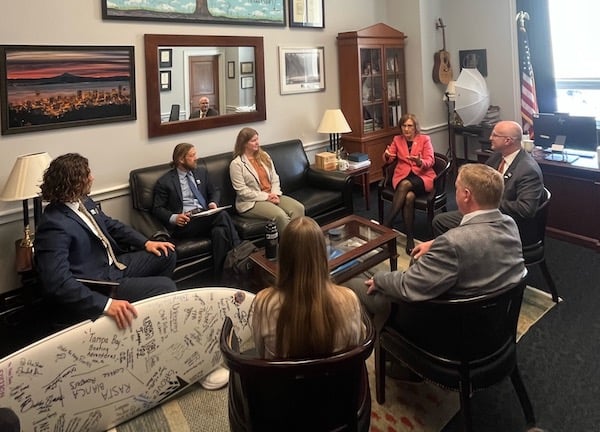 Collectively we held over 138 meetings in just under 72 hours for our ocean, waves and beaches...a small step in our never-ending battle to protect our coastal resources important to recreational users but an impactful one. Read more about the event and some of our meetings with the administration and federal agencies here on our national blog!