Plastic pollution remains as one of Surfrider's key environmental priorities in Oregon again for the 2021 legislative session. With our chapters and volunteers encountering increasing single-use plastics in their cleanups and stewardship activities, particularly during the pandemic which temporarily set us back on some major plastic work, Oregonians are demanding more than ever that lawmakers look to our future and take action on plastic pollution. Nothing we use for a few minutes should pollute the environment and harm wildlife for hundreds of years. Plastic pollution is creating an environmental disaster for ocean wildlife and the environment, costly cleanups for cities and resource managers and our own problems in plastic recycling have revealed unparalleled social impacts far beyond our borders. The story of plastic's impact on climate change is profound, with annual emissions from the lifecycle of plastic racking up a hefty carbon footprint equivalent to 189 coal plants (CIEL, 2020 link).

As plastic production continues to grow beyond our control, so will these climate, economic, environmental and social impacts - we must act now.
Over the course of 2020, Surfrider worked in collaboration with Environment Oregon to form a strategic network of national, state and local professionals to develop strong plastic pollution policies with forward-thinking lawmakers for the 2021 legislative session. We are excited to unveil the key policies we're working and advocating around to curb plastic pollution in Oregon:
Producer Responsibility and Preventing Plastic Pollution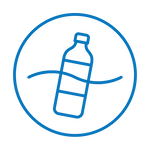 Rep. Sollman HB 2592 & Recycling Steering Committee HB 2065
Making producers responsible for waste is an important step toward a circular economy, reducing waste and preventing litter. Rep. Sollman's proposed bill takes the most comprehensive strategy to incentivize producers to reduce packaging and build products that are less hazardous, built to last, and are easy to recycle or reuse by requiring that producers are responsible for all waste costs associated with their products - including waste collection, transportation and management and litter clean-up costs. Oregon's multi-year process for the Recycling Steering Committee has arrived at a more shared responsibility policy and proposed bill that is far more limited in holding producers responsible for transportation costs associated with waste management, a primary factor in economy and environmental impacts of plastic pollution and waste management.
Comprehensive Plastic Foodware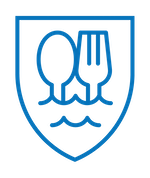 Rep. Dexter HB 2365
We need to shift away from single-use products and towards reusable rather than other types of single-use products. A proposed bill would require reusable foodware for ost dine-in meals and eliminate harmful PFAS toxics in foodware and utensils.
Ban on Expanded Polystyrene (Foam) Takeout Foodware)
Rep Schouten HB 2617
One of the most egregious single-use plastics is expanded polystyrene (EPS), more commonly known as Styrofoam. A proposed bill would ban EPS takeout containers and cups across the state 0- a strong stepping stone for comprehensive foodware policy (above).
Preventing Expanded Chemical Recycling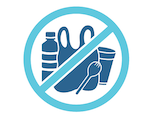 Rep. Dexter HB 2811
So-called "chemical recycling" is a false solution to our plastic problem which exacerbates the climate crisis, endangers frontline communities and distracts from real solutions like reducing plastic production and transitioning to zero waste. A proposed bill would prevent the expansion of these facilities in Oregon.