"I think it's everyone's right to enjoy nature, and it's everyone's responsibility to protect our Planet", Bob Trusty said once in an interview when asked about his enduring dedication to monitoring water quality at Nye Beach and other popular recreational beaches in the Newport area. Bob among many other wonderful things, was coordinator for Newport Chapter of Surfrider Foundation's Blue Water Task Force (BWTF) Program for the past 5 years. On Thursday morning, Bob passed away peacefully surrounded by his family following a long battle with cancer. Bob had a gentle spirit paired with an understated but wily sense of humor and was a hit with all of the volunteers he trained and engaged in our BWTF program. Bob's passing comes as a doleful loss to so many in our community and our hearts are with his family at this time.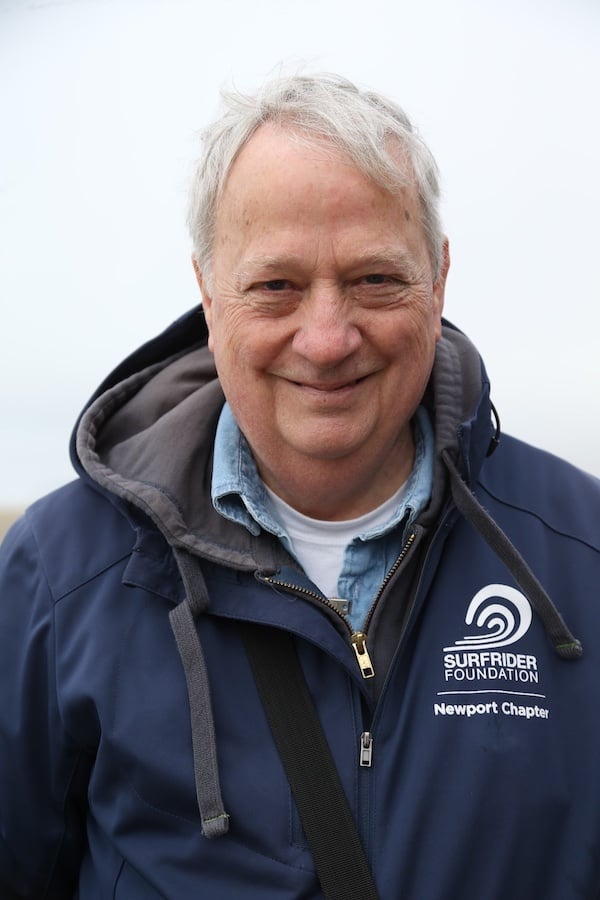 I first met Bob in late 2003 when he, his wife Deborah and son Jon ("JT") had opened a small business in Nye Beach. Their establishment, the Village Market and Deli, was one of my favorite quiet little spots to grab lunch. I specifically remember meeting Bob over my lunch break there one day as he described to me some of the creative process behind the menu - "it's the apple slices that make it you know" referring to the ham and brie sandwich I was eating and the super thin-sliced, strategically placed apples sandwiched somewhere inside my ciabatta. Bob loved good food and conversation, he was particular about certain details that translated well to his volunteer interests with water quality sampling.
Bob began volunteering with Surfrider Foundation in 2016, some years after he and his wife had moved on beyond the business and he was looking to be more involved in the community. Historically, wherever Bob lived he volunteered his time and was a selfless steward to the community - whether that was being a street minister in California in the late 60s, supporting the arts community in Toledo through his photography or engaging with Surfrider Foundation and our water quality monitoring program. Bob lived a life full of gratitude and giving and his gentle, kind spirit was a sparkling light for our Newport Chapter's volunteers. He was immediately loved and took on strong leadership for the program - being recognized by our Surfrider Foundation Headquarters in 2020 with an Activist Spotlight and making a key appearance and being featured in our national Blue Water Task Force video below.
Surfrider Foundation - Blue Water Task Force from Surfrider Foundation on Vimeo.
If you'd like to send memories or something to the family, please send any correspondence to Deborah Trusty, 127 NE Shorepine Place, Newport, OR, 97365. Photos and memories are greatly appreciated as Bob was connected to many friends and the family would appreciate hearing from people that knew and loved Bob. The family has requested that donations in Bob's memory be directed to Surfrider Foundation.

The above button/link will direct you to a Surfrider memorial page. 100% of the donations contributed in Bob Trusty's name will go to the Surfrider Foundation Newport Chapter.
I was fortunate to spend some time with Bob during his last days. He never stopped laughing, joking and loving everyone around him. The day before he passed he asked about getting some things in order for our BWTF volunteers - his dedication to protecting the planet and his community were as strong as his heartbeat, til the end. Walk into the light my friend, you are loved and missed but free your spirit in knowing the community is better because of the Nye Beach Water Whisperer.