Just a little over a year after the Bureau of Ocean Energy Management (BOEM) put out the call for developing areas off Oregon's coast for offshore wind, federal and state fishery managers and Oregon's congressional and state leadership have joined the chorus of local tribal and stakeholder interests to put a pause on the process. Now, with an aggressive federal renewable energy goal, that to be frank, many Oregonians likely support, BOEM is caught between meeting those federal energy goals and an uprising of more and more powerful state concerns over a more inclusive, ground-up process. So what's next for offshore wind, how is BOEM responding and where are the Wind Energy Areas gonna fall?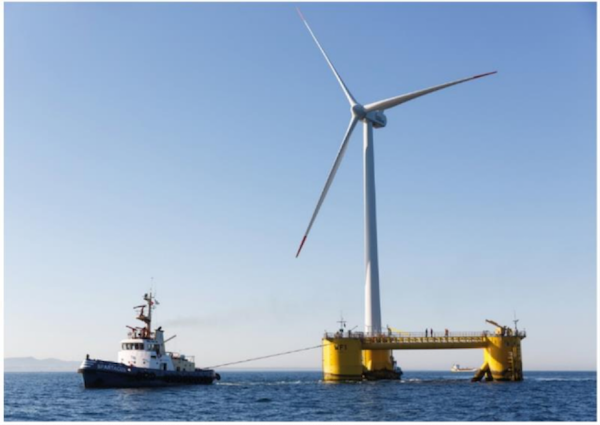 BOEM Responses
The Pacific Marine Fisheries Council still to date has not received a response from BOEM to any of the three letters that were sent earlier this year expressing their concerns with the BOEM's process and need for further research. Rumor has it Governor Kotek has received a formal response from the letter she co-signed with Oregon's congressional leadership to BOEM, but that letter has not been made public yet.
Oregon draft Wind Energy Areas
While BOEM has shared the draft wind energy areas off Oregon with some Tribes, they have not shared the areas with the non-tribal public yet. As part of the "pause" asked for by Governor Kotek's office, BOEM is holding off on showing the areas, though it is our understanding that BOEM is anxious to show the areas and keep the process moving forward. Pro-wind advocates are also pressuring the state to "un-pause", Ocean Winds is circulating a letter to decision-makers asking for the state to move forward with the lease/auction off Southern Oregon in spite of the Governor and Congressional request.
Oregon Pause
The "pause" is allowing the state of Oregon to develop a roadmap for an offshore wind consideration process. Aside from the ODOE report commissioned by legislation (looking at the challenges and opportunities for planning for 3 GW of OSW by 2030), the state has no official policy or process for OSW consideration. The BOEM OR Taskforce was the only venue where OSW was officially discussed and many of us agree, the taskforce is not an ideal vehicle for this discussion since they exclude stakeholders and are made up of elected officials only. Surfrider utilizes our policy on offshore renewable energy as an early framework to build an inclusive process, that which isn't currently being met by the Taskforce. Discussions are happening now in Oregon to build a working group of stakeholders that will advise the Governor on how to create an OSW roadmap (perhaps like what was done in Maine). More on this to likely come this week.