Surfrider Oregon's 2022 was a year of change, growth, and rejuvenation. Our network had some great accomplishments this year including adding new water quality monitoring sites in the Pacific City area, electing new Executive Committees, filing a lawsuit to reopen Lighthouse Beach and building new coalitions to support introduction of new ocean protection and plastic pollution legislation in 2023! Volunteers throughout Oregon joined our national delegation again for the 6th annual Coastal Recreation Hill Day to meet with federal leaders to encourage swift national action to protect our coasts and ocean.
Our chapters continued to find their way to a new normal – focusing more on outdoor events and trying out hybrid events. Key annual events like the Newport Chapter's Otter Rock and Roll Youth Surf Competition and the Cape Perpetua Land Sea Symposium came back after a two year break and all our chapters' beach cleanups were back in full swing. We're still working towards rebuilding our capacity after a weird few years, but things are looking bright for 2023!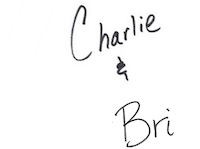 We are really proud of the work that you, our network, has accomplished and inspired action and change for our oceans and coasts. Here's a topline summary of key outcomes and highlights from each of our priority initiatives: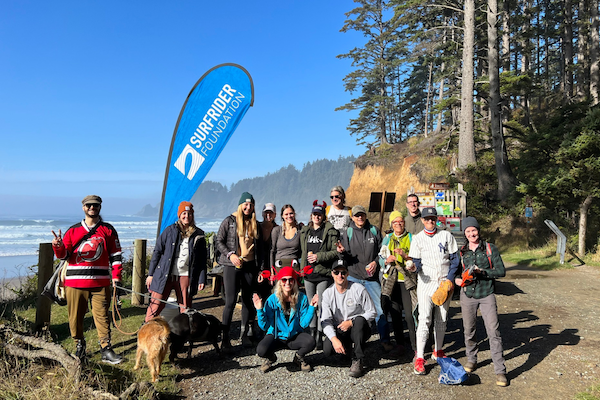 Plastic


In 2022, Surfrider Oregon continued their focus on reducing plastic pollution in Oregon on the statewide and local levels. Our Clean up the Oregon Health Code campaign gained a lot of traction, resulting in the Oregon Dept. of Agriculture drafting rules and opening public comment on the rules in December, with a hearing scheduled this month. Our Newport Chapter worked with the City of Newport, businesses, and other stakeholders to support implementation of Newport's plastic reduction ordinance as implementation was delayed to January 1, 2023 due to supply chain challenges. All of the Oregon chapters kept busy with 59 beach and inland cleanups, engaging 917 volunteers and removing more than 7,000 lbs of trash! One of the highlights in keeping our beaches clean was the Newport Chapter's collaboration with Lincoln County and several other partners to prevent 2469 lbs of debris by placing extra trash receptacles on the beach around the 4th of July holiday and removing 461 lbs of debris on the 5th of July. And with the new year brings new legislative efforts as we worked in 2022 to build a strong coalition and develop a Zero Waste legislative package!
Top Stories
Lincoln County Freedom From Debris Project
Reusable Roundtable: Barriers and Opportunities in Retail Health Code
Bring Your Own Culture is About to Get Easier in Oregon
Ocean protection

Ocean protection issues in Oregon remain an endurance race but 2022 brought us closer to the finish line achieving some key milestones in this initiative's efforts. First up was the decadal review of Oregon's Marine Reserve and Protected Areas that brought about important legislative recommendations for the program. Raising awareness and supporting implementation of these special places and ocean protections has been a significant Surfrider campaign effort over the last 10 years and culminated in the drafting of renewed marine reserve legislation. And a bit further offshore, the federal wind energy discussion kept us on our toes commenting, researching and conducting outreach to best position recreational users in this new potential ocean development. Finally, after eight years of leadership, Charlie Plybon, Oregon's Policy Manager completed his final term representing recreational users on Oregon's Ocean Policy Advisory Council this December, just as the Council finalized recommendations for six new marine protected areas.
Top Stories
Surfrider & Latino Outdoors Explore Ocean Conservation
Oregonians Blow Steam Over Offshore Wind
Celebrating Recreation in Oregon's Ocean Policy
Celebrating 10 Years of Oregon Marine Reserves and Protected Areas
Coast and climate


Climate change continues to play a forward and critical role in our coastal work, particularly as sea level rise, coastal erosion and increased landward development continue to put the squeeze on Oregon's public beaches. Our efforts to protect this important public recreational resource rose with the seas in 2022, from supporting research to inform policy on our beaches to fighting seawalls in coastal land use and supporting sea level rise planning, it's been a heck of a year!
Top Stories
Surfrider Battles for Public Beaches Over Private Development
Protecting Hwy 101 or Oregon Beaches?
Oregon's Sea Level Rise Planning Toolkit
Oregon Scores B- on State of Beach Report Card
Beach access


We'd never imagined we would have so many beach access issues in the great Beach Bill State; however, 2022 has been a slog of both arising issues and policy opportunities. From threats like our legal battle to preserve public access at Lighthouse Beach to opportunities like Oregon State Parks taking a fresh look at the idea of equity and beach access, we're learning some hard lessons about privilege all around.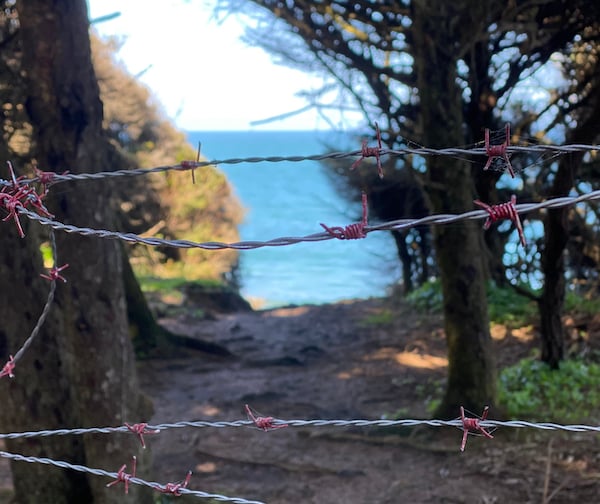 Top Stories
Surfrider Files Lawsuit to Restore Public Access in Coos Bay
Oregon's Beach Access Inventory
Clean Water


Surfrider Oregon's Blue Water Task Force Labs stayed busy this year collecting 404 samples from important beaches up and down the coast. These samples represent approximately 249 volunteer hours of effort! Our newest chapter (Three Capes, based in Pacific City) started a new partnership with the Tillamook Estuary Partnership to collect beach and ocean water samples in the Pacific City area, marking the first time we've started collecting samples in a new area in several years.
Top Story
Three Capes Chapter Adds New Water Quality Monitoring Sites
In Loving Memory
In March we lost Bob Trusty, a dedicated volunteer pictured above, after a long battle with cancer. Bob, among many other wonderful things, was coordinator for Newport Chapter of Surfrider Foundation's Blue Water Task Force (BWTF) Program for the past 5 years. He had a gentle spirit paired with an understated but wily sense of humor and was a hit with all of the volunteers he trained and engaged in our BWTF program. Read more about Bob Trusty, the Nye Beach Water Whisperer.